Personal Insurance
Protect your personal assets with the right insurance. At AIM Insurance Group Inc, we have a diverse selection of packages perfectly tailored to fit your needs.
Home »
"*" indicates required fields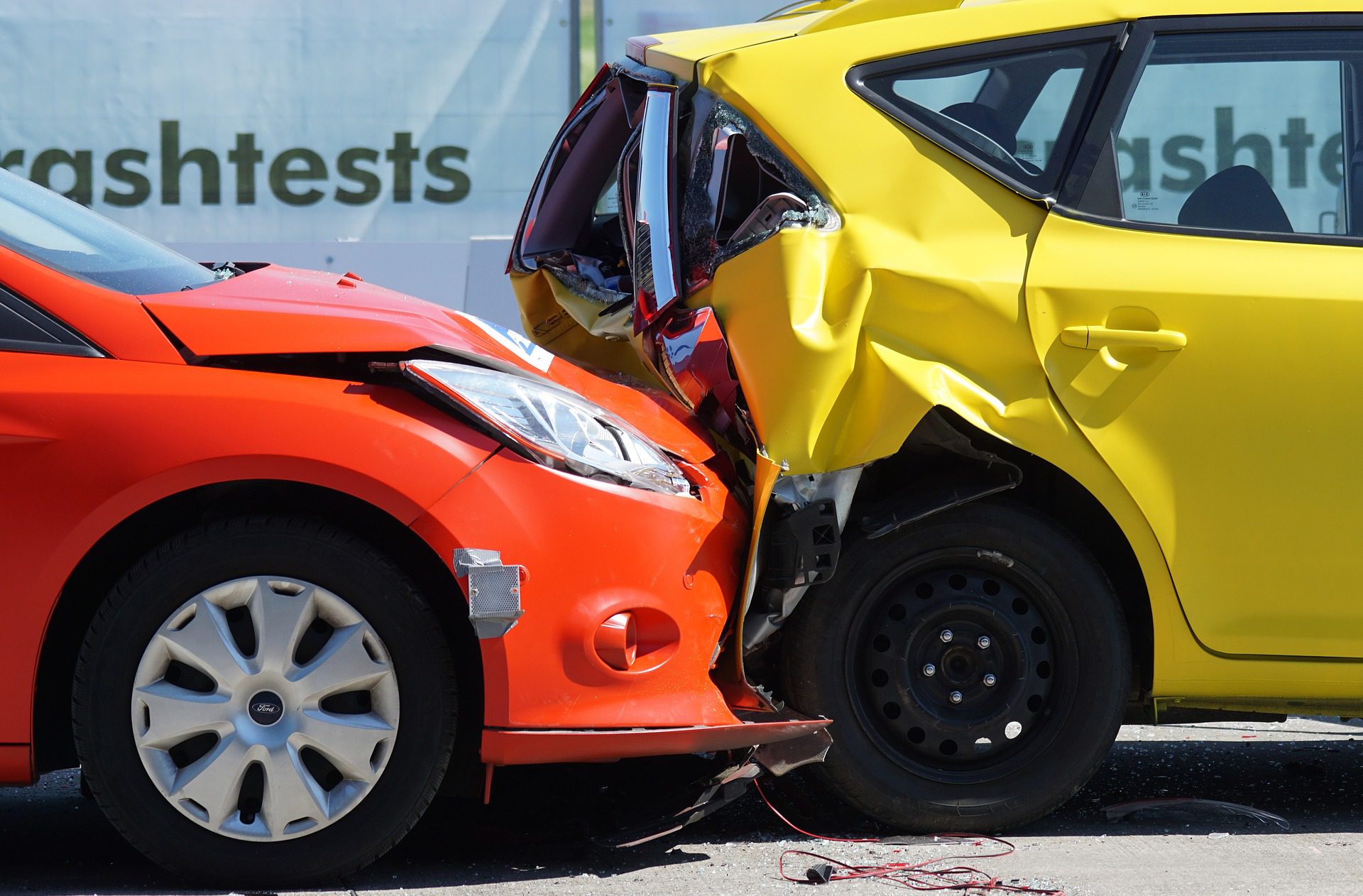 Automobile Insurance
If you are the owner of an automobile, it is essential to have automobile insurance.
As the owner of a vehicle, auto insurance protects you in the event of an accident or if your vehicle is stolen and can help ensure that you are protected financially if a passenger is injured while in your vehicle, as a pedestrian or in another vehicle.
Being involved in an accident with another motor vehicle is the most common reason why auto insurance is a necessity in today's world.
Auto insurance comes in the form of both bodily injury liability, which covers injuries to others, and property damage liability, which covers damage to others' property. Auto insurance also has coverage known as personal injury protection (PIP or no-fault), which provides compensation for medical and/or hospital bills regardless of fault in an auto-related accident, as well as coverage for lost wages, rehabilitation, and funeral expenses. Auto insurance may also provide medical payments or personal injury protection (PIP) to cover your medical bills if you are injured by an uninsured operator of a motor vehicle.
Car insurance is typically made of five main types of coverage:
Liability – Pays in case of injury to others or damage to property belonging to another person.
Medical payments – Pays necessary medical expenses to persons injured in an auto accident.
Uninsured/Underinsured Motorist – Pays when the insured person is injured by an uninsured driver or underinsured driver of a motor vehicle.
Comprehensive/Collision – Pays when damage is done to your vehicle due to theft, vandalism, fire, or impact/upset of your motor vehicle.
Towing/Roadside Assistance/Rental Car Coverage
If you do not own a vehicle, there is a specific type of auto insurance designed to protect you. Non-owner auto insurance is for people who use cars that belong to someone else; usually family members or friends.
Auto insurance for non-owners covers you when you drive a car that is not registered in your name. Auto insurance for non-owners covers for injuries and damage done to property that are caused by you.
Not only is auto insurance a way to provide you peace of mind, but it is also required by law in most states. Auto Insurance is also an essential part of protecting your finances and ensuring that you are covered financially should an accident occur.
At AIM Insurance Group, we have a variety of owner and non-owner auto insurance packages to fit your needs so get a free quote today to see which of our options is the best fit for you.
Homeowners Insurance
Your home is likely one of the largest investments you have, so proper protection is key. While we like to think we are prepared for everything, unforeseen circumstances may lead to unpredictable events which could directly impact your home. In these situations, having proper homeowners insurance is crucial to protecting your home, your belongings, and your finances.
Any kind of damage to your home can have a very real impact on you and those around you. Since the cost of replacing many homes has been steadily rising over time it's important to be prepared. Many people who have experienced a major event such as a fire or natural disaster were completely unprepared for what was ahead because they didn't have homeowners insurance in place before their life-changing event occurred. For these reasons it's highly recommended to have homeowners insurance so you can rest easy knowing should something unexpected happen, there's at least one less thing to worry about.
Unfortunately, damages to a home don't only occur in the case of a natural disaster or other immediate threat to your home. Things like fires, burglaries, and even severe weather could all be potentially damaging to your property and belongings if they aren't properly protected. Homeowners insurance provides a number of protections for your home and its contents. It's easy to think that homeowners insurance may only protect the home itself when in reality, it can protect so much more than that. Typically, in addition to the home itself, proper homeowners insurance can also protect things like furniture, appliances, and other personal belongings in the home.
Some of the most common items that are covered by homeowners insurance include, but aren't limited to:
– Personal possessions such as clothing, jewelry, electronics, and other valuable items kept in your home.
– Appliances like televisions or refrigerators.
– Family heirlooms that may not have much value to anyone else, but hold great value to you. Homeowner's insurance can help protect these types of items in the event they are damaged or stolen.
– Outdoor furniture and accessories including patio tables and chairs. Oftentimes even pool equipment could potentially be covered under most homeowners insurance plans.
– Most if not all homeowner insurance policies also offer protection for personal liability and medical payments in the event that you, a family member, or another person is injured due to an accident on your property. This can be especially helpful in situations such as someone slipping and falling on your sidewalk, injuring themselves, and taking legal action against you for compensation for their injuries if they were found to be caused by an unsafe condition present on your property.
Proper homeowners insurance can give you peace of mind in knowing that you are protected in the event of the unexpected. AIM Insurance Group has a wide variety of home insurance offerings so get in touch with us today for a free quote!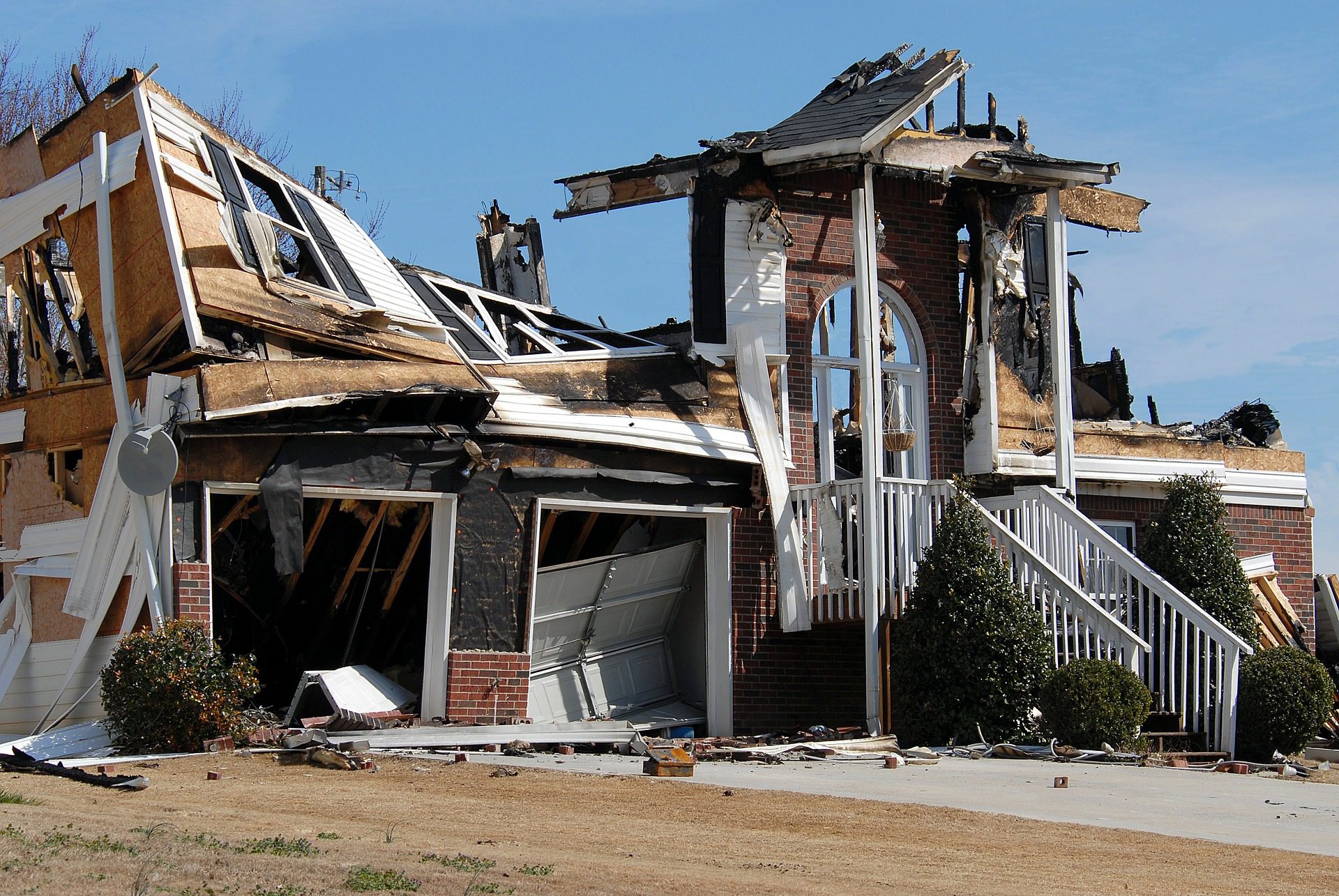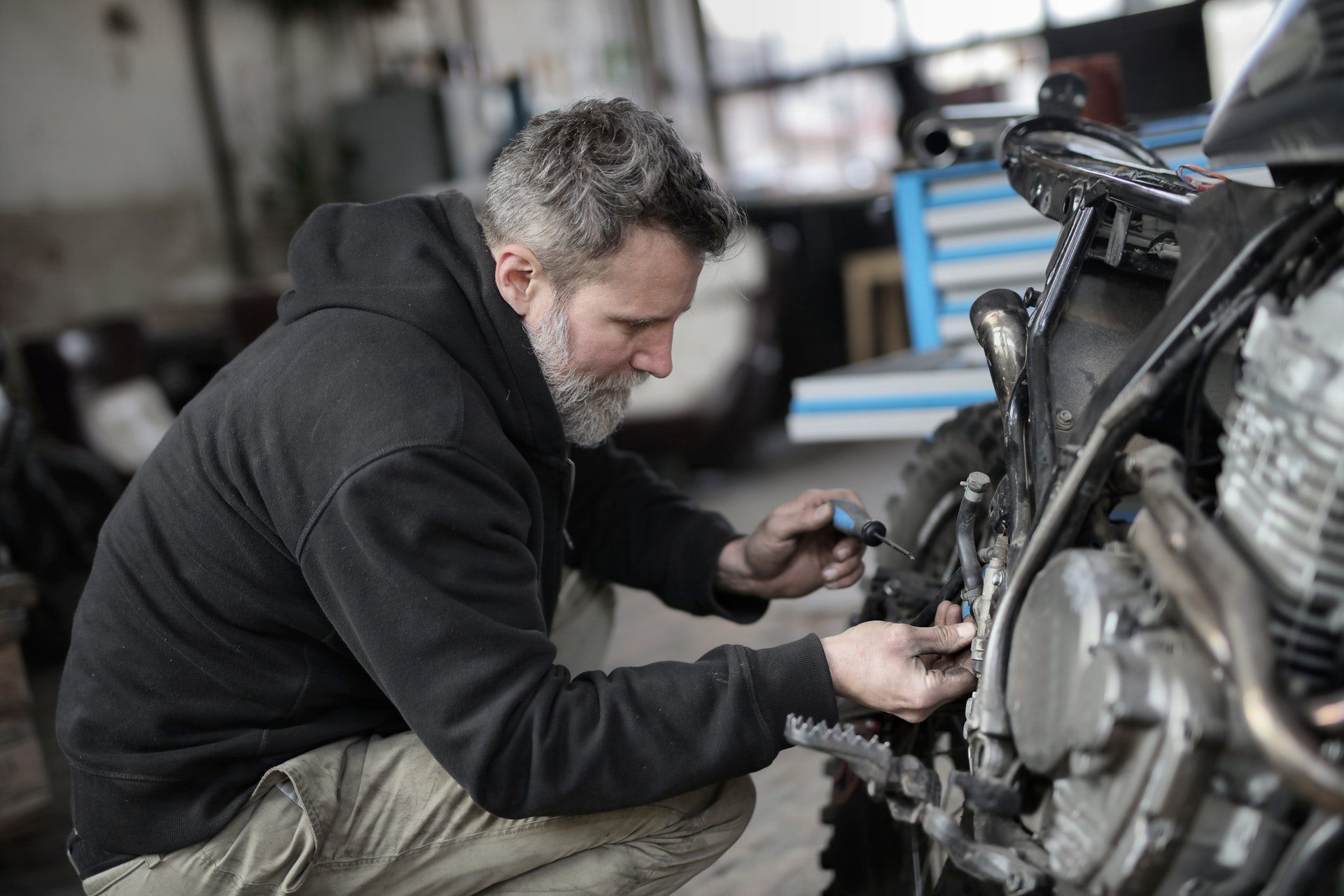 Motorcycle Insurance
It is understandable to think that auto insurance would protect you as the owner or rider of a motorcycle but unfortunately, that may not be the case.
While auto insurance may cover injuries to passengers and/or the driver in a motorcycle accident, oftentimes it isn't enough. If you are the owner of a motorcycle you need to have a policy specifically to cover it and any damage or injuries you may cause while operating it. Additionally, many states require motorcycles to have liability coverage in order to drive legally on public roads.
– Uninsured/underinsured coverage to protect you and your passengers should the other driver involved not have enough insurance or have no insurance at all
– Replacement cost on a motorcycle regardless of its current market value should it be totaled as a result of an accident
– Benefits for lost wages, replacement services, rehabilitation, and funeral expenses
Unfortunately, motorcycle riders are three times more likely to get injured or killed in an accident compared to people riding in a car. Not only do you have two wheels that can easily tip over onto their own, but there is also minimal protection from a bike, to begin with. In fact, riders are exposed to injury from objects such as vehicle mirrors as well as road debris. As far as insurance goes, motorcycle accidents account for 14 percent of all fatal accidents in America; totaling close to 4,000 fatalities a year. As for riders who do not have motorcycle insurance, 60 percent of them won't be able to recover compensation after an accident. The main purpose of motorcycle insurance is for protecting the rider, his bike, passengers, and other drivers on the road. otherwise, they could find themselves spending thousands of dollars out-of-pocket. With high medical expenses, lost wages, and funeral costs, your life can easily be turned upside down in the event of the unexpected.
If you are the owner or operator of a motorcycle, we encourage you to get in touch with us at AIM Insurance Group to learn about our comprehensive motorcycle insurance options available to you today.
RV Insurance
If you are an RV owner, you know that your RV gives you the unique opportunity to explore and adventure but a unique experience can come with unique challenges and it's important to be properly insured in the case of an unforeseen event.
We encourage you to explore your RV insurance coverage options and to reach out to us with questions on determining what coverage is right for you.
Here are some different types of coverage for RV owners:
1. Liability Coverage
Liability coverage is required by law in the majority of US states, it covers medical expenses if you injure someone in an accident as well as damage to their property while operating your RV.
2. Collision Coverage
Collision coverage will pay for damages to your RV after an accident while you are operating your RV.
3. Comprehensive Coverage
Comprehensive covers anything not related to a collision, this could include weather-related damages caused by fire, windstorm, hail, falling objects, etc. It also covers damage to your RV if it is stolen or vandalized.
Any unexpected event can throw a wrench in your plans and, in many situations, can be a financial disaster if you are unprepared.
AIM Insurance Group can offer a variety of coverage plans to fit your lifestyle, circumstances, and needs. Give AIM Insurance Group a call to get a free RV insurance quote today!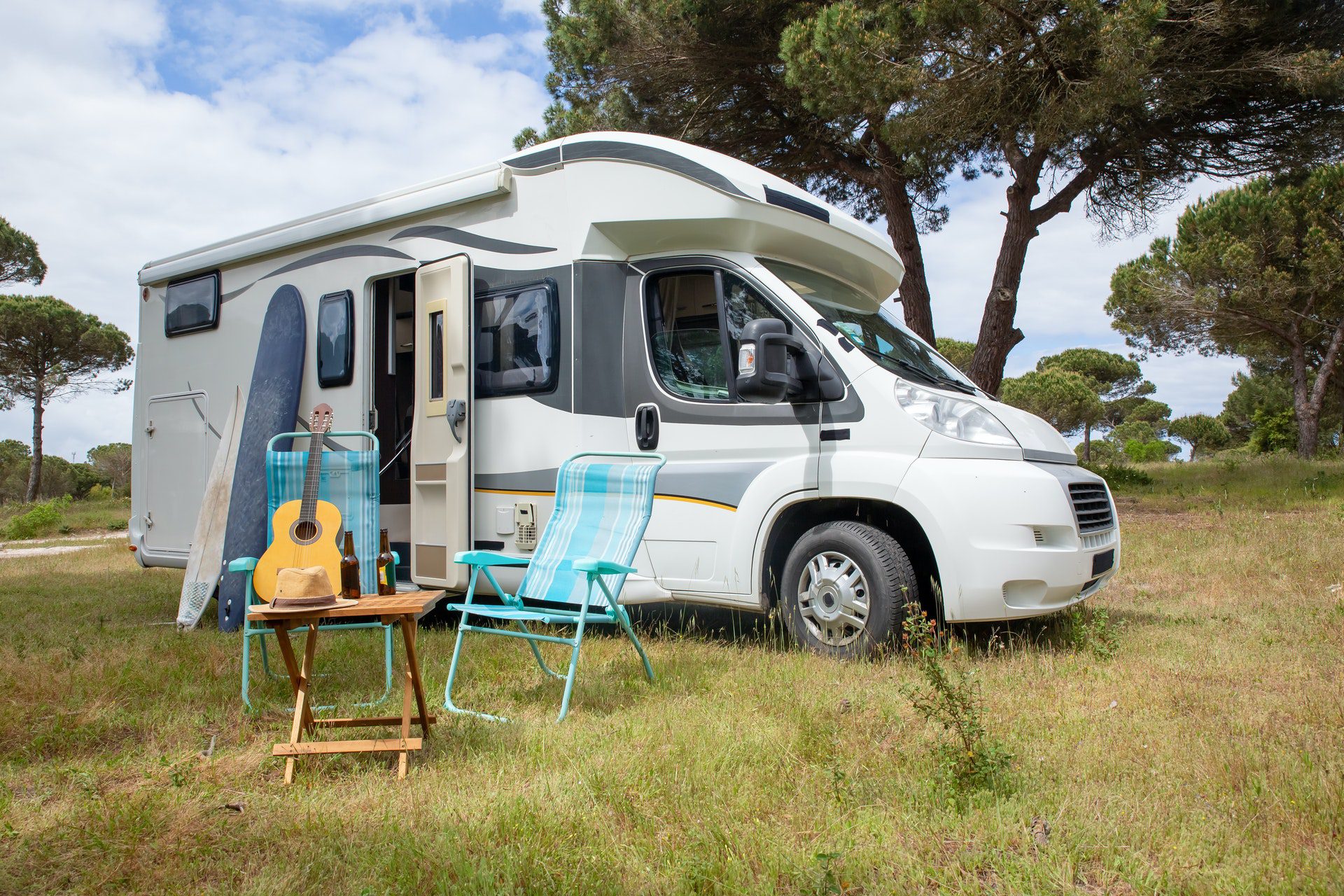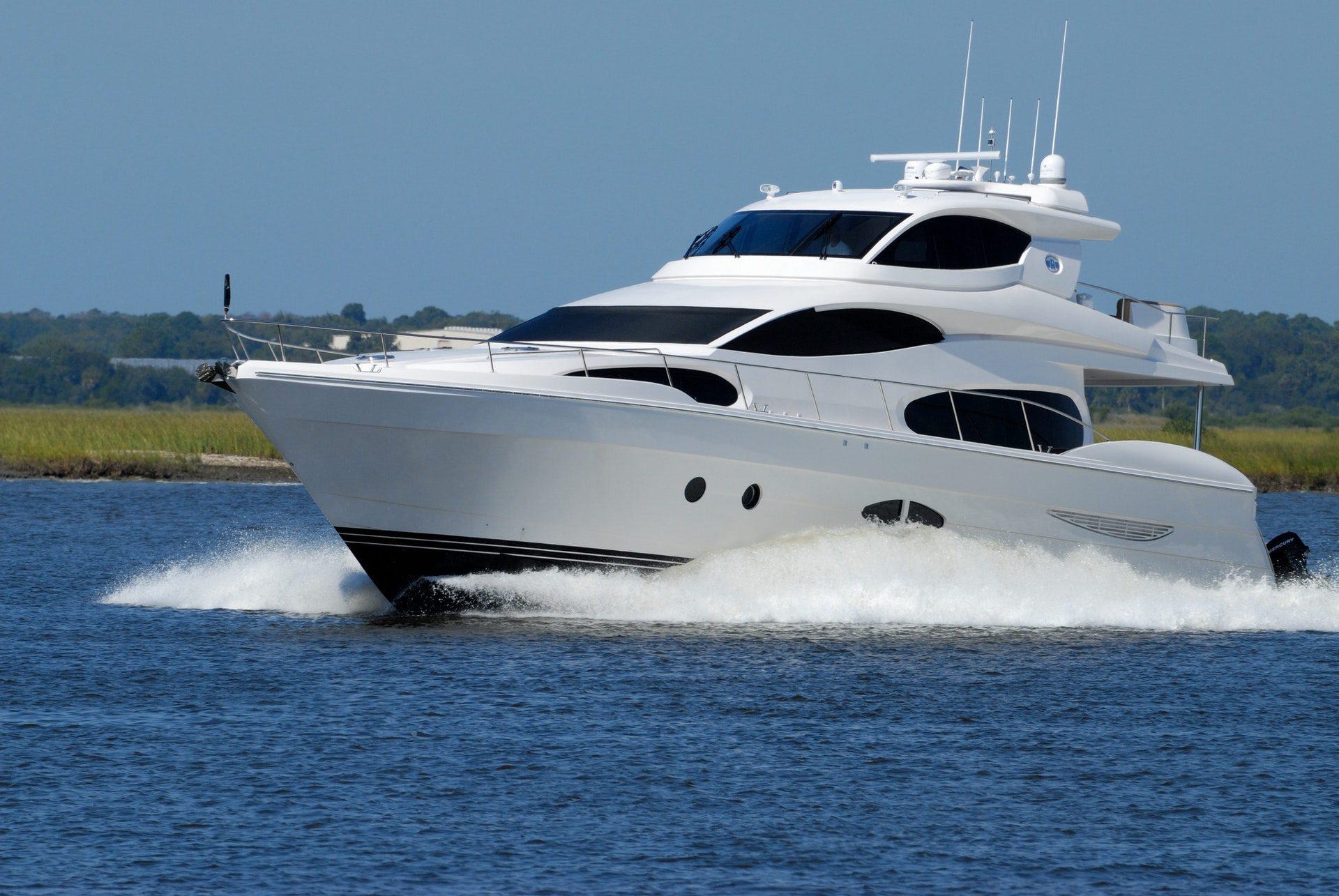 Boat and Watercraft Insurance
Owning a boat or watercraft comes with many recreational opportunities but it's important to be protected in the case of an unforeseen event or accident. Boat insurance protects you and your passengers in the event of an accident, theft, or damage to the vessel.
Boats and watercraft can also be expensive to purchase and maintain. So, whether you own a speed boat or a bass boat having insurance will provide those costly protections for your vessel. Plus, as the owner of the watercraft, it is your responsibility to make sure your passengers are properly covered as well.
According to BoatUS.com, there are more than 12 million registered boats in the United States. With so many watercraft on the water, having boat insurance is a must for any recreational boater and can save you hundreds of dollars in out-of-pocket expenses when accidents occur. According to BoatUS.com, a single injury accident could cost more than $30,000 in medical bills alone while repairs from an uninsured driver could add up to $50,000 or more in repairs depending on the size and type of vessel damaged.
Every state requires that boat owners carry basic liability coverage but most insurers recommend adding uninsured boaters coverage especially if you're operating your boat in high traffic areas such as lakes and rivers.
Here's what else is typically covered by a standard boat policy:
Collision – which means damages resulting from impact with another object while operating your vessel on the water
Comprehensive – which may include damages resulting from theft, vandalism, fire, and/or explosion
Liability – which provides protection when you are legally obligated to pay for injuries or damage caused by your boat to another person or their property.
You should also consider:
Emergency assistance/towing – which can include towing, jump-starts, and fuel delivery; contact your insurance provider to see if this service is covered
Trailer coverage – some boat policies cover injuries or damages caused by a trailer while others do not so it's important to check with your insurance provider whether you need an additional policy for your trailer.
Boating has become a popular hobby and is an excellent way to bond with family and friends. If you own your own boat, having the right insurance coverage can help protect you when accidents happen. AIM Insurance Group can help ensure you are prepared for all possible situations so give us a call to get a free boat insurance quote today!
Flood Insurance
Floods are the most common and costly natural disaster to occur in the United States, accounting for more than 50 percent of all-natural disasters. If you live in an area that is at high risk for flooding then it is especially important to have flood insurance.Flooding can be caused by many different circumstances, such as storm surge and rain runoff and floodwaters can enter a building through many different entry points including doors, windows, ventilation systems, and electrical outlets.
While your home may not have been damaged in a flood before, it doesn't mean that you don't need flood insurance either. Flooding can happen quickly and most people aren't aware that their homes need this type of protection before it's too late and they find themselves facing a major disaster and with no idea where to turn.
Your standard homeowners' insurance policy does not cover flood damage so it's important that you look into this type of coverage. If you think you may be at risk for flooding, get in touch with AIM Insurance Group to explore your flood insurance options today!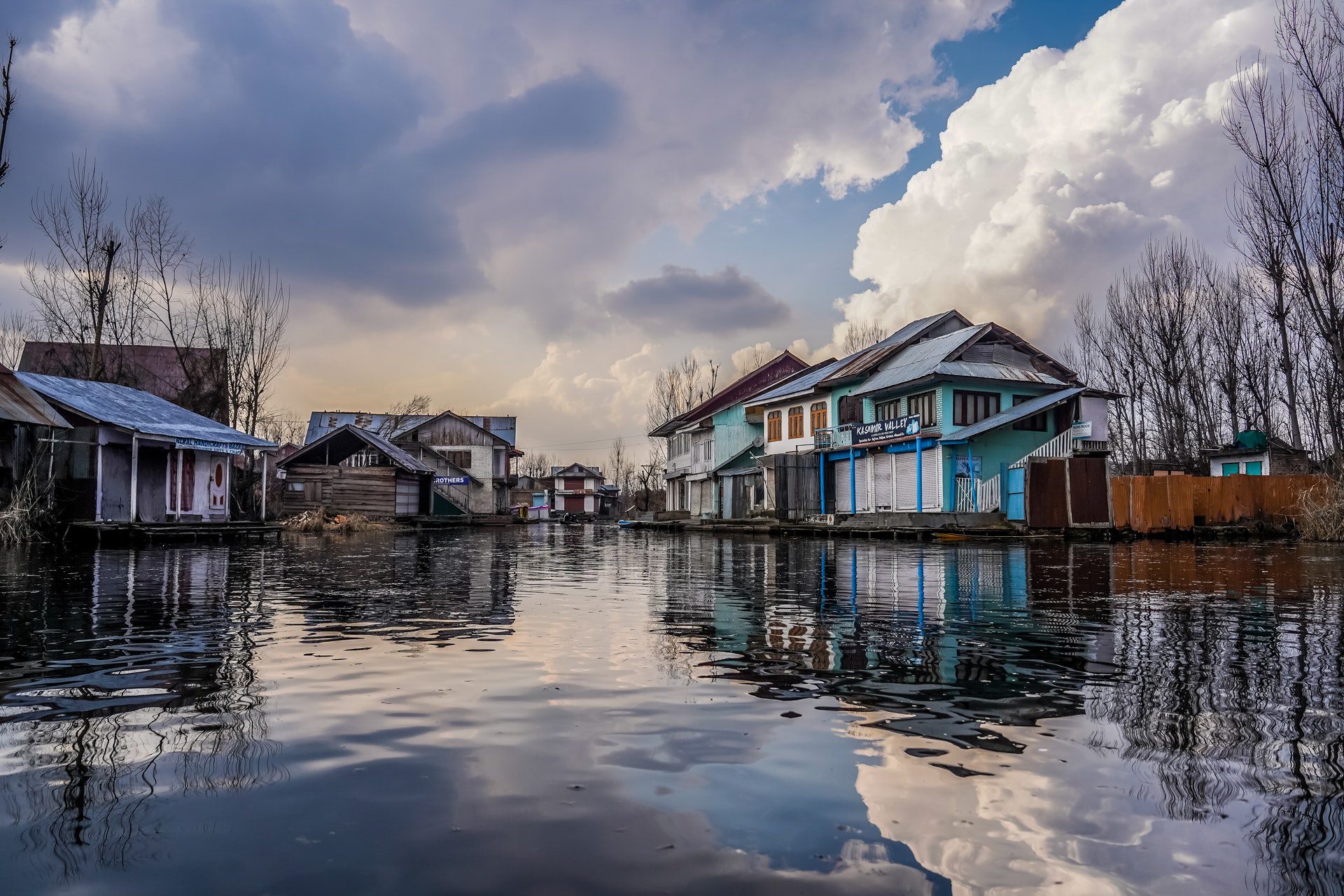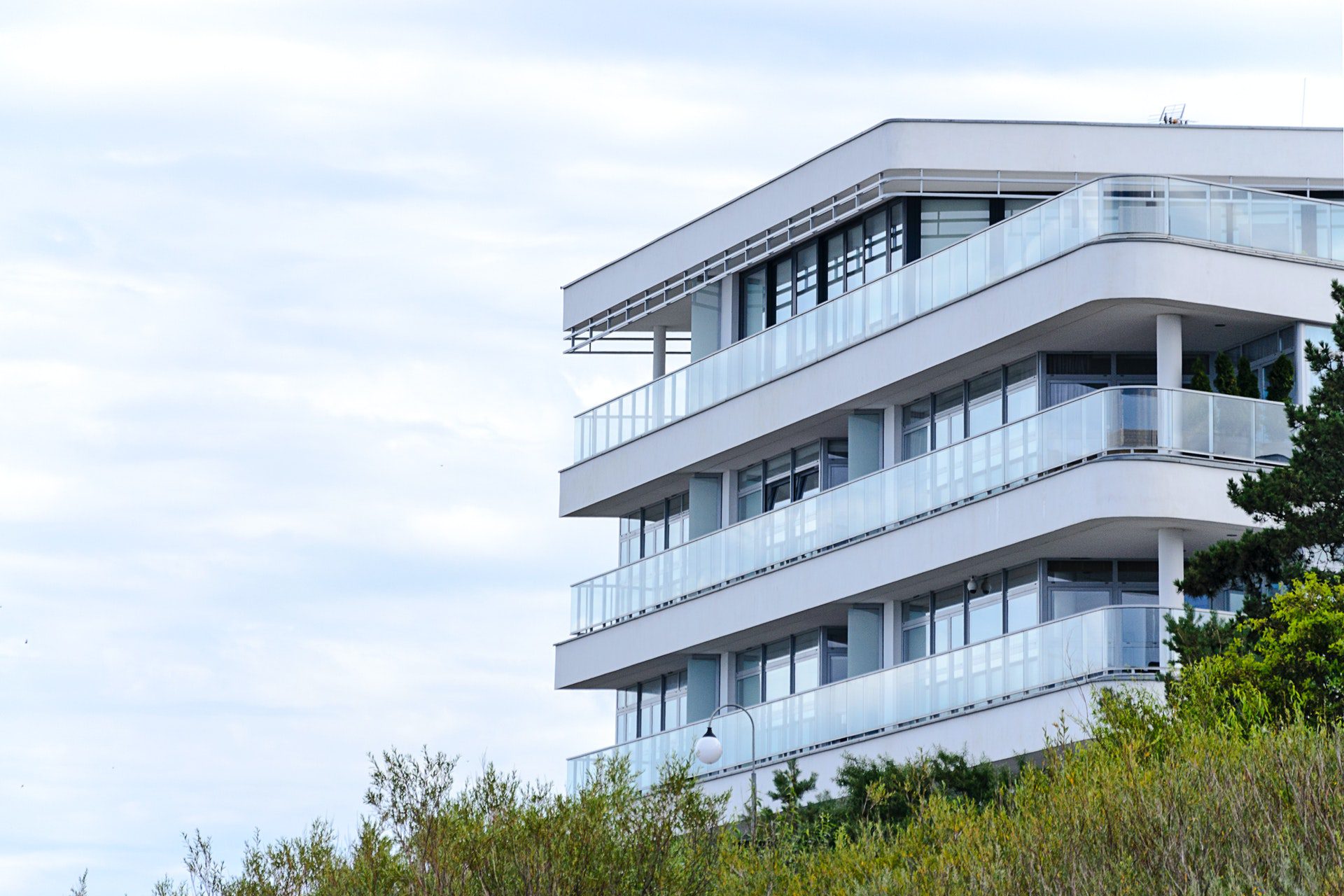 Renters Insurance
As a renter of a home or apartment, it is essential to protect yourself and your belongings against the unexpected.
Renters insurance helps protect you for things such as: The cost to repair or replace your personal belongings like clothing, electronics and furniture It may also protect you if you are responsible for any injuries or damage to property belonging to a guest at your residence.
Additionally, renters insurance can help cover the cost of temporary housing, should your apartment become temporarily unlivable as a result of a claim.
Not all places require a renters policy, but it is an important step in looking out for yourself and your family as your landlord's insurance policy likely covers the building itself, but not your personal belongings.
Renters insurance is an inexpensive way to ensure your financial security and provide peace of mind for you and your family.
Give AIM Insurance Group a call to learn more about our rental insurance options and to learn what coverage may be available to you today!
Umbrella Insurance
Umbrella Insurance provides additional liability coverage when your other policies' liability limits have been exhausted and you are in need of additional protection if you are held liable for injuries or damage to property belonging to others.
So how much coverage do you need? That all depends on the value of all of the assets you are trying to protect. The higher your net worth, the more protection you will need to make sure you don't suffer a financially devastating loss.
Remember, Umbrella Insurance is one of those things that you hope you'll never need – but when the time comes to use it, it's much easier because you have the protection in place before a change occurs in your life.
This is just one more reason why you should review your insurance policies regularly to ensure they are current and provide enough protection.
If you are curious about umbrella insurance policies and want to know if it's right for you, then give AIM Insurance Group a call today to obtain a free quote!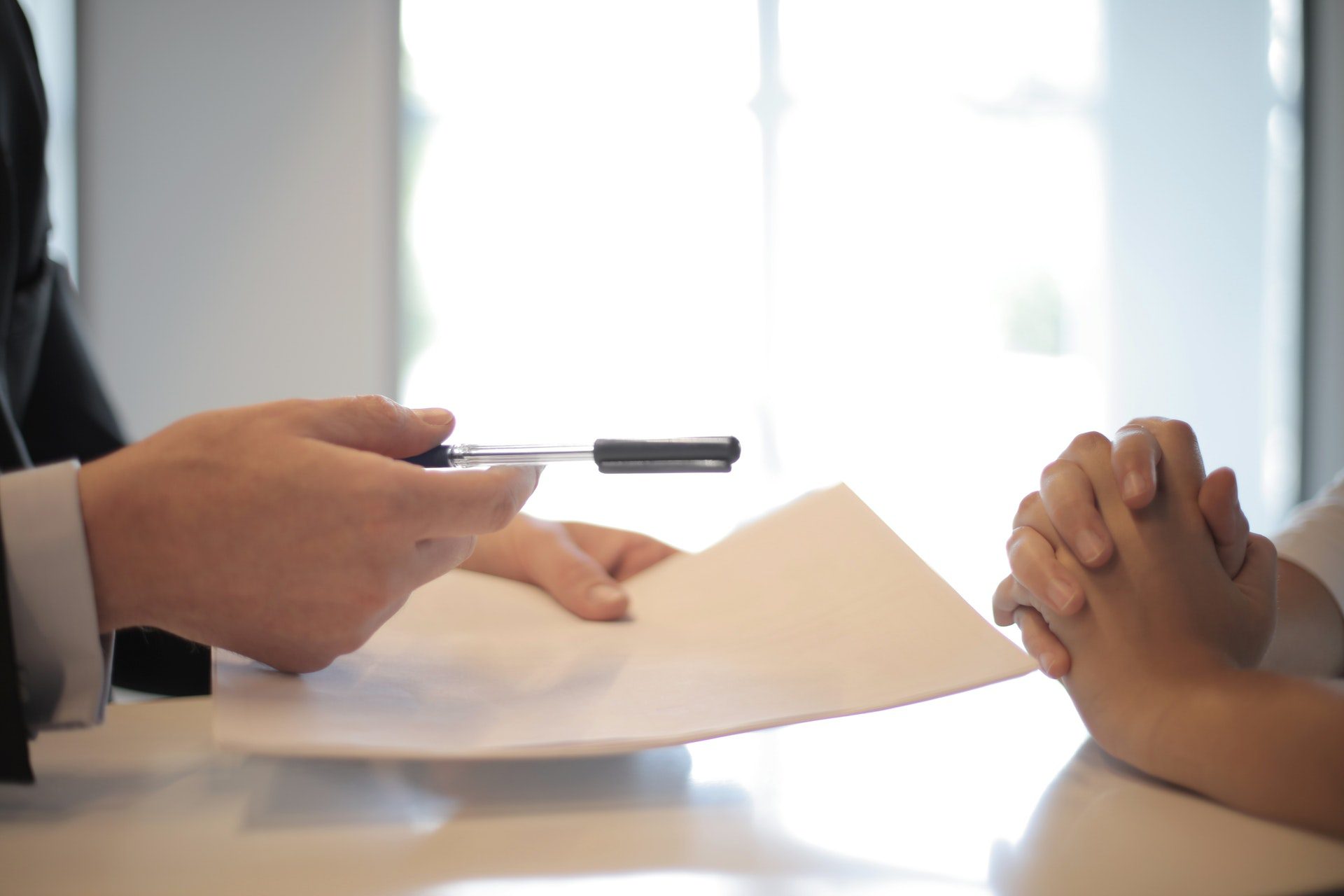 "*" indicates required fields