The Experts In Insurance For More Than 30 Years
Fully Licensed
You can trust our fully licensed and experienced agents for all of your insurance needs anywhere in the State of Florida.

Professional Services & Quality Coverage
We take pride in providing the right solutions for your assets and ensure you are satisfied long after the sale. Whenever you need us—we're here to help!

Affordable, Honest, Experienced
We strive to help you find peace of mind through all of life's unexpected events by offering expert advice and coverage at an affordable and honest price. 
Some Of Our Many Fine Carriers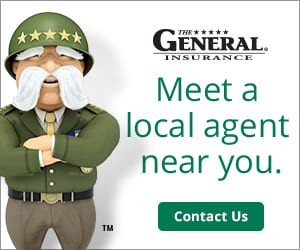 Testimonials From Our Customers
The Solutions You Need From The Professionals You Can Trust
With more than 30 years under our belts keeping your homes, commercial assets, or vehicles protected, our experienced team of licensed experts will help you find the coverage to put your concerns to rest.

Auto & Motorcycle
Ensure your family feels safe and secure on the road with our Auto and Motorcycle Insurance packages.

Home
Protect your home and property from damage, theft, and more with our competitive and expansive coverage options for every type of homeowner.

RV & Boat
Protect your recreational vehicles and watercraft from accidents or damage with our expertly tailored insurance packages.

Umbrella Coverage
If you have assets worth protecting, make sure they are protected properly. Bundle and save with our Umbrella Insurance offerings and find the right fit for your needs.

Flood
You do not have to live near water to be impacted by flooding. Protect your assets from water damage with our Flood Insurance packages.

Renters
Keep your belongings protected with AIM Insurance Group Inc. We offer affordable Renters Insurance packages that your wallet will love!

Commercial Auto
COMMERCIAL GENERAL LIABILITY
Running a business can be stressful, but finding the right coverage for your commercial assets doesn't have to be with our competitive pricing.
"*" indicates required fields